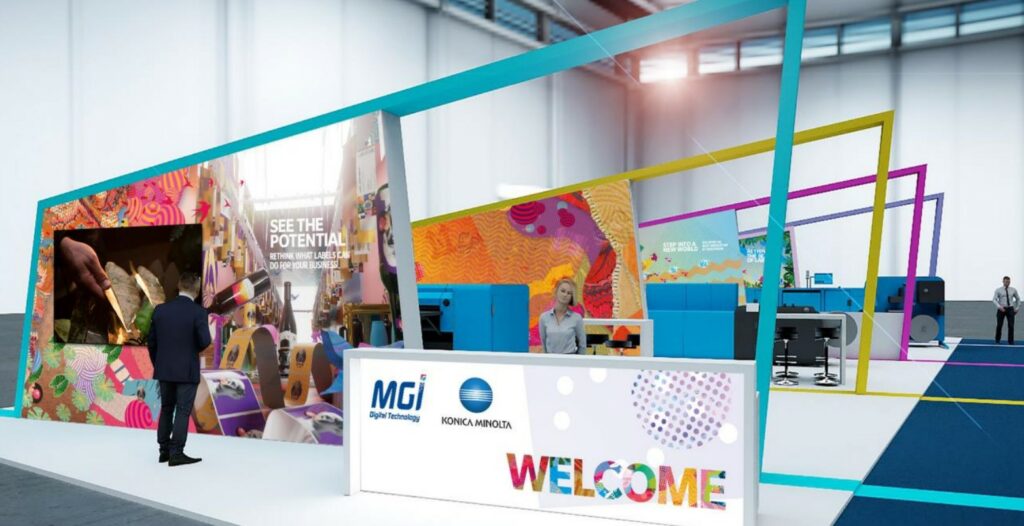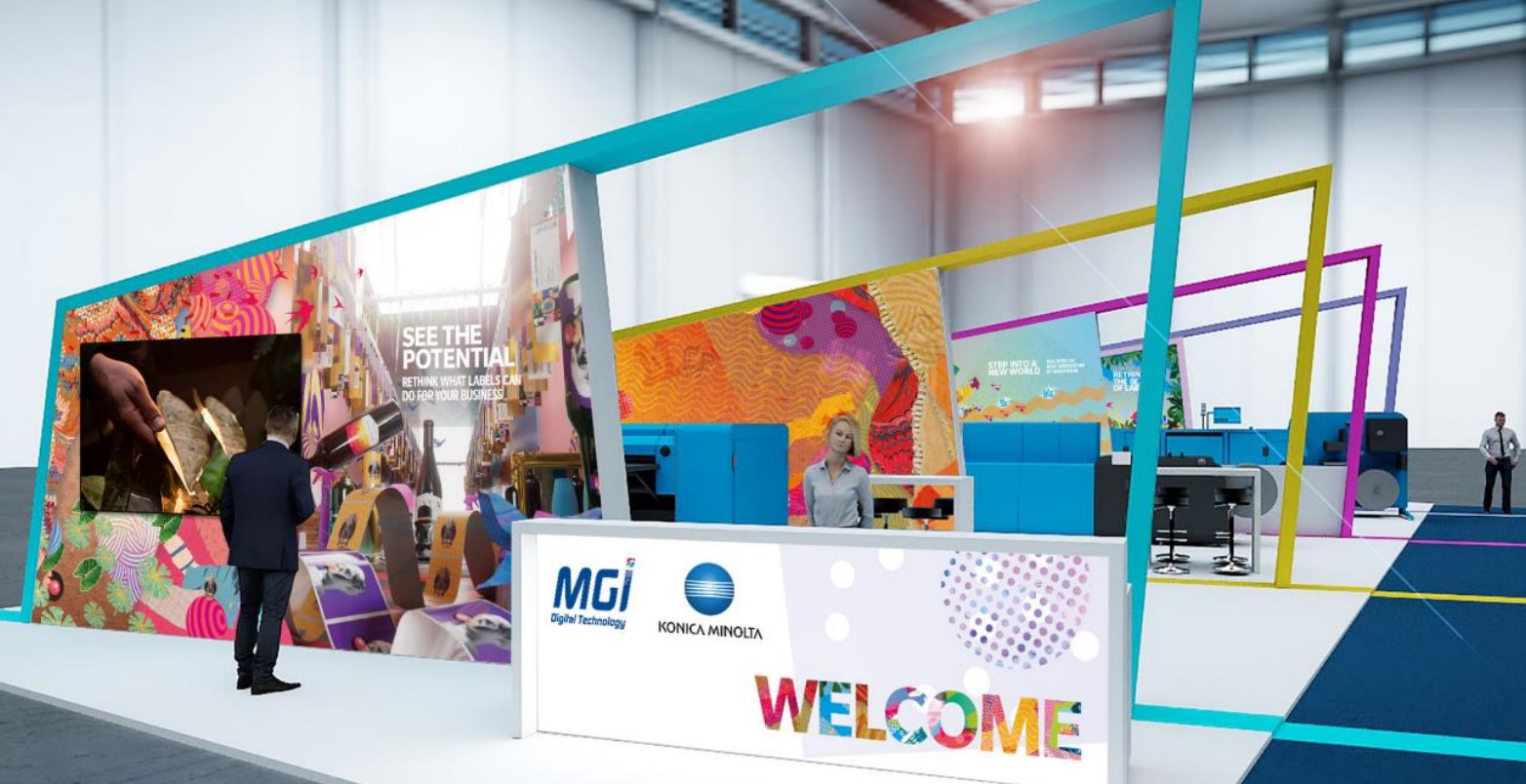 Two major innovations for MGI Digital Technology at Labelexpo Europe 2023
The 2023 edition of the Labelexpo Europe international trade show will provide an opportunity to MGI Digital Technology to unveil two major innovations in self-adhesive label finishing:
. MGI JETvarnish 3D Web Compact
. MGI Octopus Web
Every two years, Labelexpo Europe, the world's leading trade show for the self-adhesive label sector, brings together all label professionals, from equipment manufacturers to converters, in Brussels.
The 2023 show, to be held from September 11 to 14, will welcome some 700 exhibitors in 9 halls at Brussels Expo, with 38,000 visitors expected from all over the world.
After two successive cancellations of the 2021 and 2022 editions, the 2023 edition is eagerly awaited, and will be of particular importance for MGI Digital Technology.
Labelexpo Europe will be an opportunity to discover these two innovations, which will be exhibited on a joint Konica Minolta - MGI stand (C21-C22), in Hall 8.

MGI JETvarnish 3D Web Compact :
digital UV selective varnish and hot foil stamping 100%, in a single pass
The brand-new JETvarnish 3D Web Compact will be one of the highlights of LabelExpo 2023. This reel-to-reel digital finishing press can apply UV selective varnish AND hot foil stamping in a single pass, using a 100% digital process, flat or in relief, with fixed or variable data! To do this, it has 2 inkjet print engines, depositing 2 different UV varnishes, one for hot foil stamping, the other for selective varnishing. This eliminates the need for intermediate consumables such as plates and clichés, thereby reducing environmental impact! Quick to set up and use, compatible with both closed and open substrates, and offset, flexo, toner or inkjet printing, the JETvarnish 3D Web Compact offers exceptional quality and total versatility of use. Indispensable for magnifying any type of label, with ease!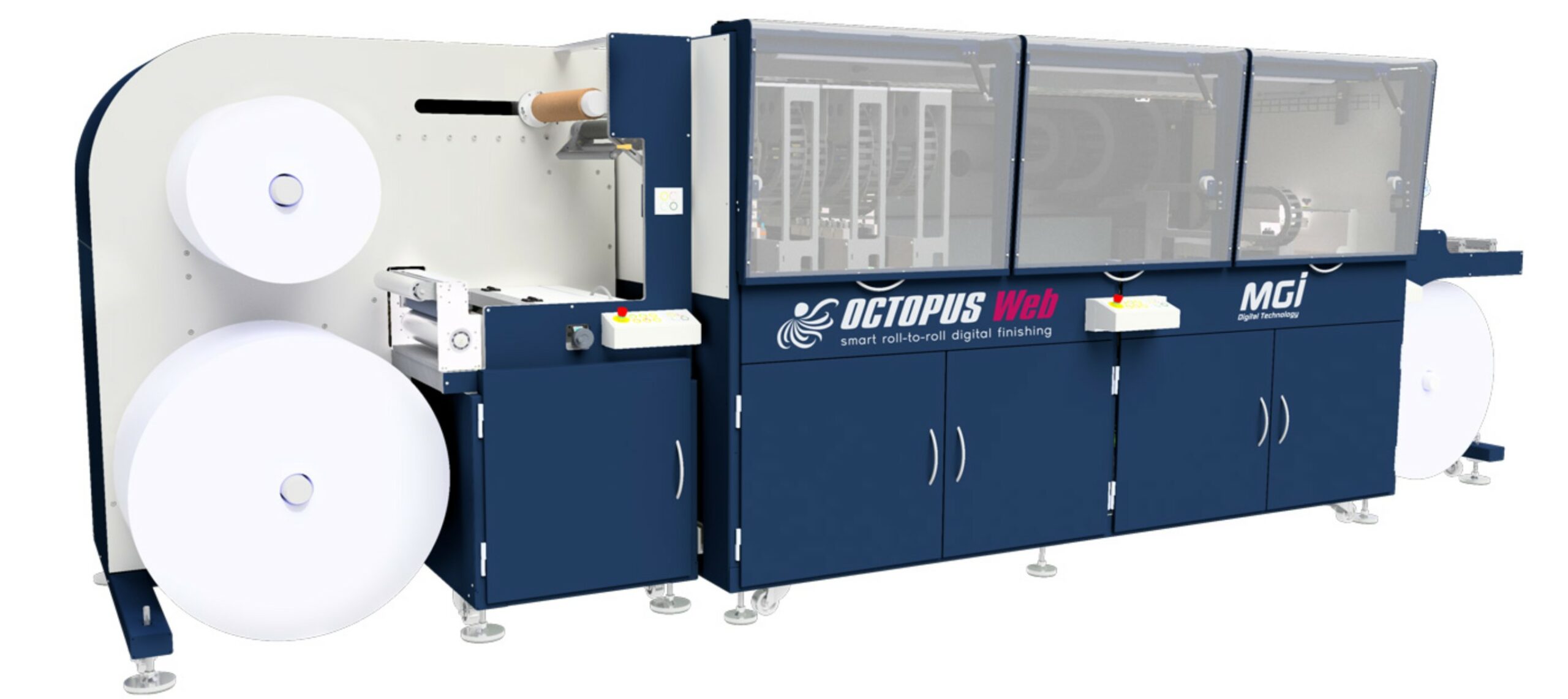 MGI Octopus Web :
a revolution in digital die-cutting of self-adhesive labels
With theOctopus WebMGI Digital Technology is launching a groundbreaking innovation in digital die-cutting of self-adhesive labels, by entrusting this task not to laser heads, but to 4-axis heads equipped with professional die-cutting blades! This technological choice reconciles the best of traditional and digital technology, avoiding fumes and burn marks on certain substrates, while reducing power consumption. With the Octopus, PDF to Cut becomes a reality, on all types of substrates, coated, uncoated and synthetic, at the highest level of quality. Unique of its kind, the Octopus transforms the cutting operation into a new element of label finishing, alongside UV selective varnish and hot foil stamping. It's the ideal way to differentiate labeled packaging on the shelf.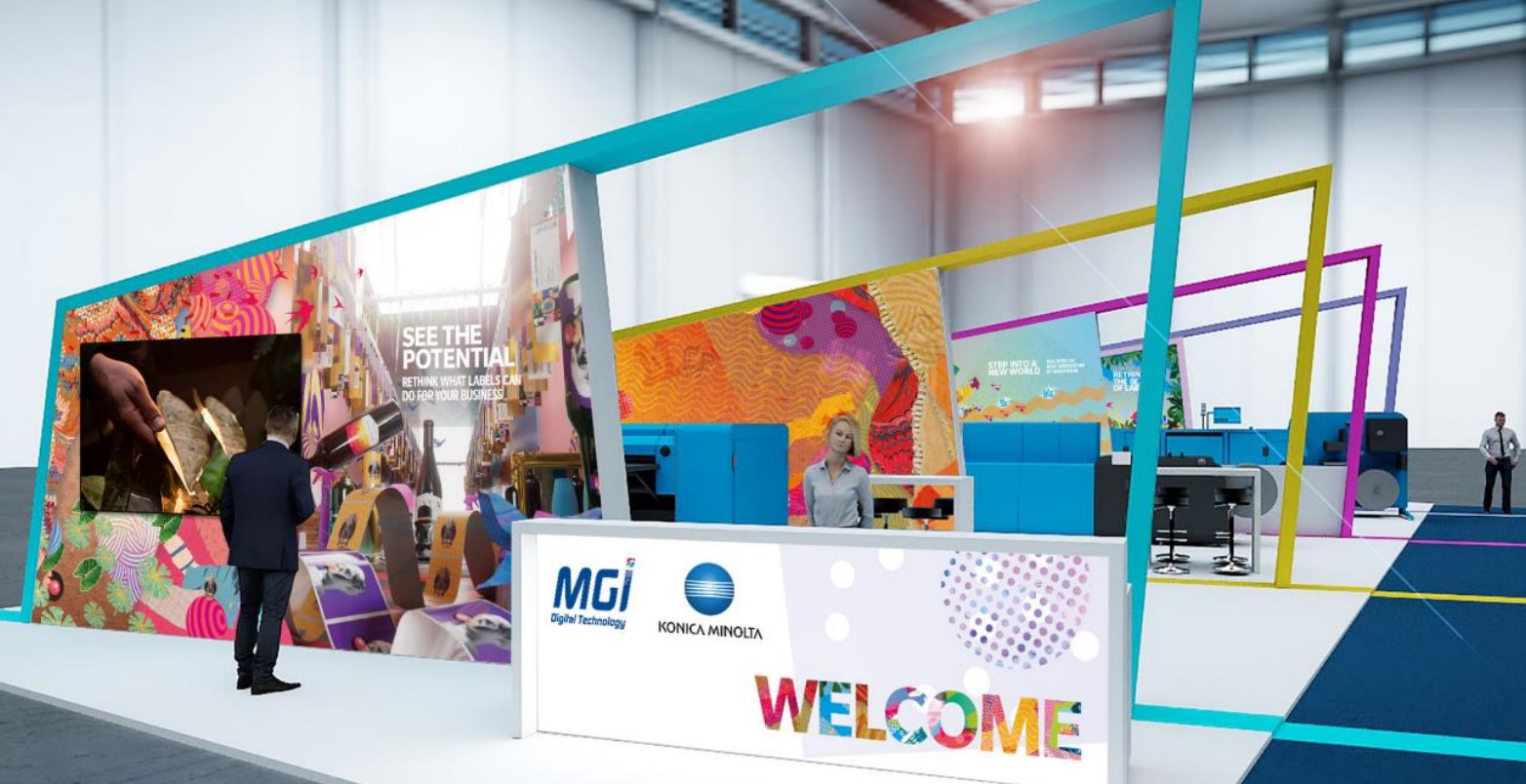 MGI-KONICA MINOLTA: a unique global digital offering for self-adhesive labels and packaging
TheKonica Minolta-MGI Alliance (Hall 8 - C21-C22) will also be an opportunity to discover the brand-new digital toner reel-to-reel press. AccurioLabel 400 from Konica Minolta, enabling four-color or four-color plus opaque white labels to be printed at speeds of up to 40m/minute.

The AccurioLabel 400, combined with the MGI JETvarnish 3D Web Compact and MGI Octopus, provides a 100% digital printing, finishing and die-cutting facility, unique in the self-adhesive label market.

A fully operational workshop, which visitors to Labelexpo Europe 2023 in Hall 8, where they can follow the production of labels using a digital 100% process from A to Z, from loading a blank reel on the AccurioLabel 400, to applying UV varnish and hot foil stamping in a single pass on the MGI JETvarnish 3D Web Compact, before digital die-cutting and weeding on the MGI Octopus.