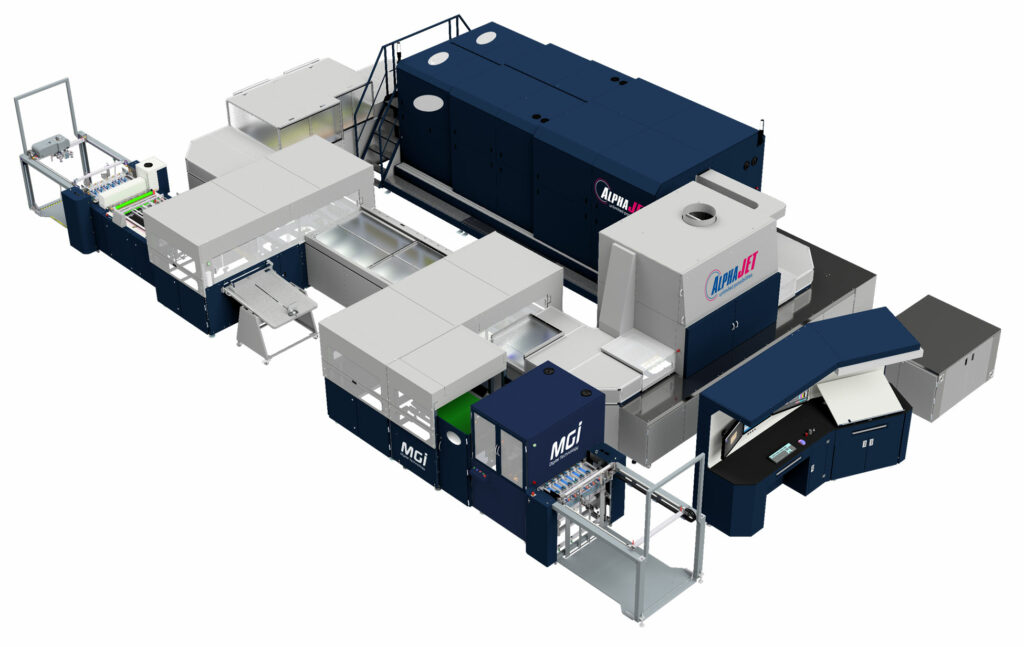 AlphaJET
The AlphaJET is the industrial printing industry's first ever Factory 4.0 solution.
AlphaJET, a single pass to print, varnish and gild in 72x110cm (B1+)
The AlphaJET is an integrated production line, including printing and finishing of B1 (72x110cm) and B2 sheets, from 135g/m2 to 2mm thickness, using 100% digital processes:
This 4.0 printing technology integrates in one pass:
Full color printing aqueous inkjet 1600 dpi
UV selective varnish 100% digital, flat or embossed
Protective varnish OPV
Hot foiling 100% digital flat or embossed
The AlphaJET integrates into the printers' production flow, and unifies, in a single operation, a production cycle that was previously carried out on different machines, or even outsourced. This 4.0 printing factory eliminates process breaks and intermediate times. Developed with eco-responsibility in mind, it uses de-inkable inks and varnishes on certain substrates, and uses recyclable hot foil stamping!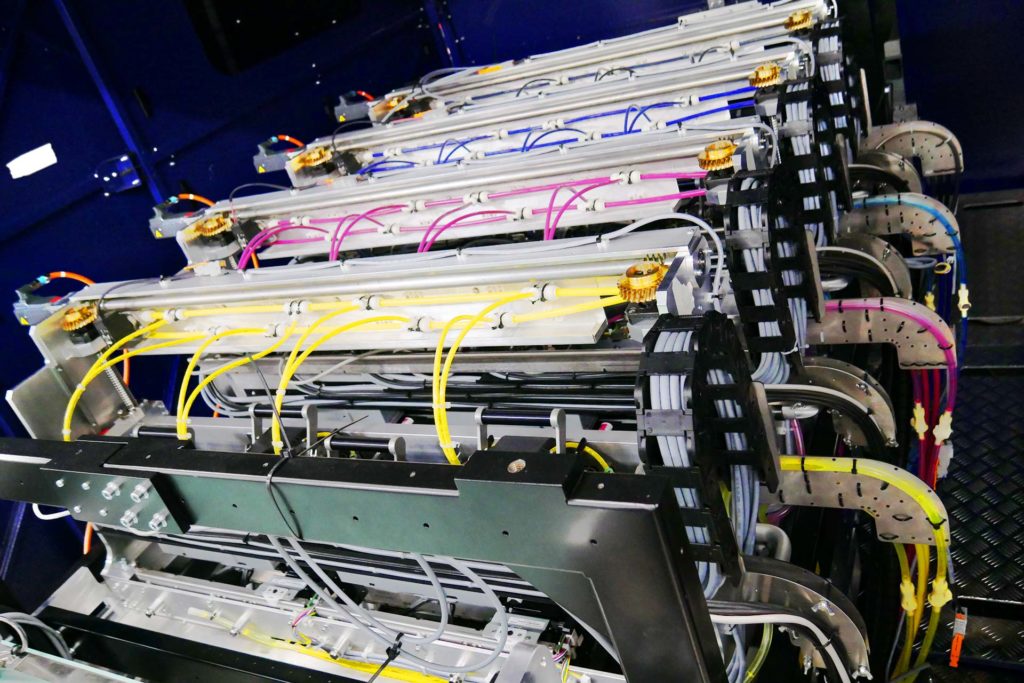 Controlled by a simple and intuitive interface, replicated on any smartphone or tablet, the AlphaJET allows to realize in a single pass, complex prints with high added value. A single setting allows to obtain a sheet ready for finishing. Thanks to its versatility and flexibility of use, the AlphaJET addresses markets as diverse as those of:
Commercial Printing
Web to Print
Packaging
Photo Print
Outsourcing
Edition.
AlphaJET, a unified flow eliminating process breaks and intermediate times
The AlphaJET is the first unified, 100% digital workflow, integrating printing and finishing in a single set-up.
Initiator of theIndustrial Printing 4.0the AlphaJET can produce all types of printed matter and packaging, from a few copies to several tens of thousands of sheets, in B1 format.
Driven by a single operator, MGI's Factory 4.0 carries out in line the operations of high definition quadri printing, UV selective varnish, hot gilding flat or in relief, in fixed and variable data.
With the Single Pass process of the AlphaJETWith this new technology, it is now possible to obtain a printed, varnished and gilded sheet, ready for finishing, in a single set-up.
ERP printing integration
Integration of the AlphaJET in the production flow of the printing company, through its ERP, via JDF connection, for a total fluidity of the transfer of the files and the job-tickets.
High pile pallet loader
Based on a technology resulting from the offset, able to accomodate 2 400 sheets B1+ 350g, the feeder of the AlphaJET is conceived to load a pallet quickly. Its suction system adapts to flexible or rigid supports, going from 135g/m2 to 2mm thickness. The feeder is directly connected to the automatic tray loader.
Artificial intelligence scanner
Artificial intelligence driven AIS scanner that scans every sheet to be printed and every space to be coated, for perfect registration of four-color printing, UV selective varnish application, OPV protective varnish and digital hot stamping.
UV selective eco-varnish (Eco varnish)
MGI inkjet printing engine and UV Eco-Varnish, offering excellent adhesion on all types of substrates, while being confirmed de-inkable on certain substrates, according to the Ingede 11 standard. The MGI UV Eco-Varnish makes it possible to anticipate the expectations of customers in terms of the eco-responsibility of their printed matter and packaging Automatic washing of the heads for a permanent availability of the line.
Digital hot stamping (Green Foil)
Hot foil stamping, flat or embossed, of Green Foil MGI on the Eco Varnish protection. The Green Foil MGI meets the standard of de-inkability Ingede 11 on certain substrates. The waste of Green-Foil MGI generated by printers benefit from a unique de-inking / recycling channel, allowing to offer an Eco-Responsible Hot Foil Stamping.
Predictive maintenance
Predictive maintenance program accessible at any time from the pilot station and the Dashboard of the AlphaJET, hosted on the Cloud, to optimize its OEE rate.
Control and piloting station
Intuitive control station, allowing to plan the production, to launch it, to follow the different stages - helped in this by 9 cameras - to calculate and optimize its OEE in real time, and to have at any time the printing data of all the productions, stored in the cloud.
Mobile suction trays
11 mobile suction trays allow the transport of B1 sheets throughout the printing/finishing process. Driven by an electromagnetic linear motor, these trays follow a process with a precision never reached in industrial printing, the sheets held immobile on the trays allowing a perfect registration.
High definition CMYK aqueous inkjet eco-printing
MGI inkjet print engine, Memjet Duralink Food Compliant aqueous heads and inks. High definition printing 1600x1600dpi, wide gamut, Fogra certification. Compatibility coated papers / uncoated papers and de-inkability Ingede 11 on some substrates, ensured by MGI Eco-Coating Eco Inks. Automatic washing of the heads for a permanent availability of the line.
Ecological Protection Varnish (OPV)
MGI's inkjet printing engine and Eco-Protective Varnish (OPV), offering excellent adhesion, both in flat and raised applications, confirmed de-inkable according to the Ingede 11 standard on certain substrates. MGI's OPV is the equivalent of an offset machine varnish and can, depending on its texture, offer an eco-responsible alternative to lamination. Automatic washing of the heads for a permanent availability of the line.
High pile pallet recipe
High pile offset type recipe, allowing a total integrity of the printed and wrapped sheets, and a great facility of unloading of the pallet, for a high rate of machine availability.
Remote proofreading Approve (option)
Web application available to customers allowing them to view and manipulate remotely realistic 3D proofs (packaging) in full PDF format, to annotate them, to change the types of gilding and to vary the thickness of the varnish, before validation.
AlphaJET, an innovative solution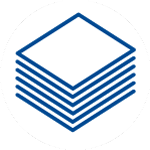 A revolutionary paper passage
The AlphaJET is a revolutionary circular production line, along which the various printing and finishing units are positioned. The paper is transported through suction trays, driven by an electromagnetic linear motor.

This technological breakthrough guarantees a precision of 5 microns, for a unique quality of printing and finishing, while allowing the processing of rigid substrates, covering all the substrates of the packaging world.

According to the operations to be carried out, the substrate can be brought to carry out several passages in the printing units, to accomodate several treatments, without rupture of production. Positioned side by side, the margin and the recipe of the AlphaJET make it possible to reduce the displacements of the operator daily, for a better productivity.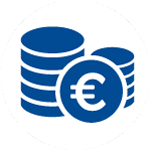 Strong cost reduction
As a pioneer of Factory 4.0 in the printing and packaging industry, MGI offers printers the possibility to drastically reduce their costs through a unique optimization of their production flows.

The Industrial Print Factory concept implemented for the very first time on the AlphaJET allows :
- eliminate intermediate production times
- eliminate consumable costs
(plates, clichés, shapes)
- to decrease the costs of non-conformities
- reduce production control operations
- to eliminate subcontracting operations
- reduce the land area allocated to production
- optimize the number of operators on site

By reducing the necessary floor space, the AlphaJET is fully in line with their desire to optimize their carbon footprint.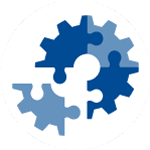 A great modularity
Modular, the ALPHAJET has been designed to be scalable at any time, welcoming new printing and finishing units, in order to best adapt to the evolution of their markets.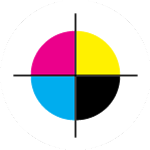 Memjet DuraLink full color inkjet printing
The development of the AlphaJET was an opportunity for MGI to establish a technological partnership with Memjet, one of the world leaders in the inkjet market.

The AlphaJET is equipped with the world's first DuraLink inkjet heads, developed by Memjet, featuring 1600dpi resolution and a high level of nozzle redundancy for optimal print quality, combined with aqueous pigment inks.

These inks offer one of the largest gamuts in the industry, very good durability, and meet the constraints of the printing and packaging world.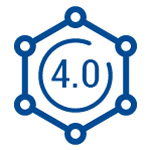 A complete production line
Thanks to its technical architecture and its technological choices, the AlphaJET is ideal to realize very high added value prints, in all simplicity.

It is thus possible to manufacture in a single operation, folding cartons integrating a four-color printing, enriched with one or two hot gildings in variable data, a tactile selective varnish, and secured with holograms generated in variable data.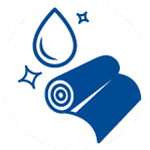 Selective UV Varnish and Digital Hot Foil Stamping
Versatile, the AlphaJET combines DuraLink Memjet inkjet technology with UV selective varnish and hot foil stamping, flatbed or tactile.

This new hybrid technology, combining aqueous inks and UV inks/varnishes, makes it possible to print and finish all kinds of printed matter (brochures, leaflets, packaging, cases, cardboard, book covers, etc.) with ease.

And this, without breaking the chain or resorting to a possible subcontracting, at the speed of 1800 sheets B1 hour (up to 72×110cm), on flexible or rigid substrates, as diverse as paper, cardboard, corrugated, triple-flute...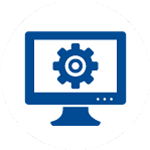 A 100% digital process
Its digital 100% process makes it the perfect tool to produce large campaigns, while managing different versions of prints, but also limited series in variable data or even prototype!
Press articles
MGI Digital Technology: printing growth again. 10% of profit: to achieve this performance, which is regularly awarded in the industry, MGI Digital spends, on average, 20% of its annual turnover on R&D in IT, colorimetry, chemistry, or electronics. Its latest machine, the AlphaJET, is a unique printing station that can replace four traditional presses (...). It prints, varnishes, foils and adds holograms up to 1,800 B1 sheets per hour. After eight years of development, it is ready.
Les Echos - invest
"It took ten years to design the AlphaJET. Conceptualized at a time when the notion of 4.0 was still in its infancy, the new press is now right on trend. In a market struggling with rising freight and energy costs, the hunt for unsold stock, increasing recruitment difficulties, rising demand for personalized products and the desire for more reasoned production methods, it ticks almost all the boxes.
The Mag - Creative Industries

The AlphaJet is an inkjet printing and finishing machine for B1 sheets, characterized by a circular architecture with trays going from one station to another.
The new factory
MGI AlphaJET, the "first digital printing 4.0 for packaging". This line allows the printing and finishing of labels and packaging in a single pass, thanks to a completely new process.
Print Industry
In the presence of the editorial staff of the magazine "Caractère", Edmond Abergel, the president and founder of MGI Digital Technology, the French company behind the creation of the JETvarnish machines, announced the marketing of its latest innovation: the AlphaJET. This is a production line that combines printing and recovery operations in a single pass (details revealed in the October issue of "Caractère").
Caractère, the website for print professionals

"Factory 4.0" is the description of MGI chief operating officer Victor Abergel, who says the complete AlphaJet system will handle all cardboard, corrugated and label making and finishing operations in a single unit, potentially with a single operator, instead of needing three or four separate machine stages.
Printweek
Testimonials and achievements of our customers
Video made by ISRA when installing their AlphaJET
addressed markets
examples of achievements