MGI's technologies presented to the Turkish packaging industry
March 26, 2023,
The members of Kasad, the Turkish Federation of Packaging and Packaging Manufacturers, were able to discover the various technologies of MGI Digital Technology, and in particular its AlphaJET, the very first 4.0 digital printing and finishing plant, on March 23, 2023, during a day dedicated to the Konica-Minolta / MGI Digital Technology Alliance.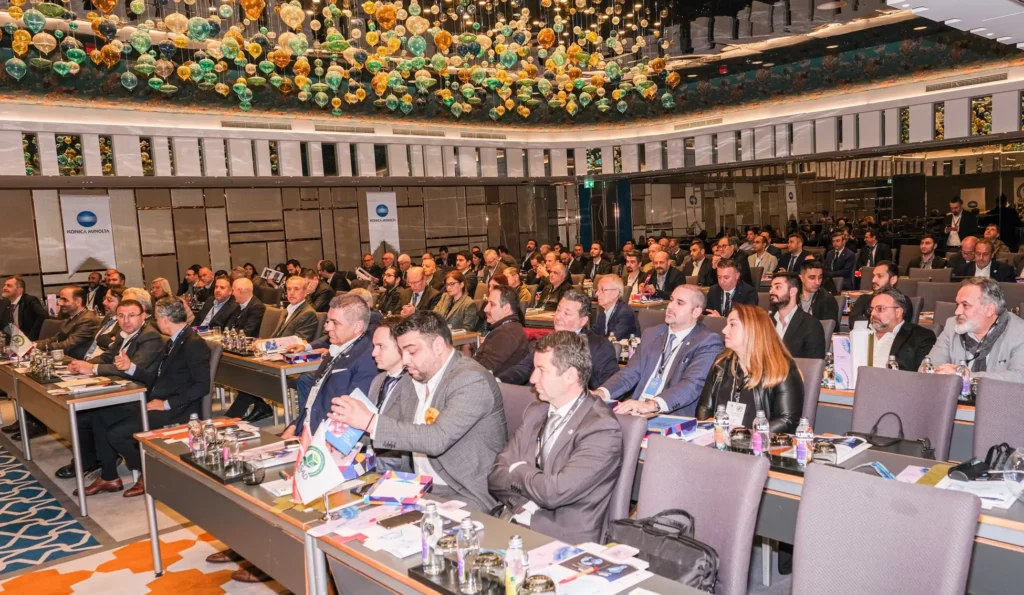 It is within the framework of the monthly days of the KasadThe Konica-Minolta / MGI Digital Technology Alliance's strategy in the field of packaging and wrapping was presented to its members at the annual conference in Istanbul.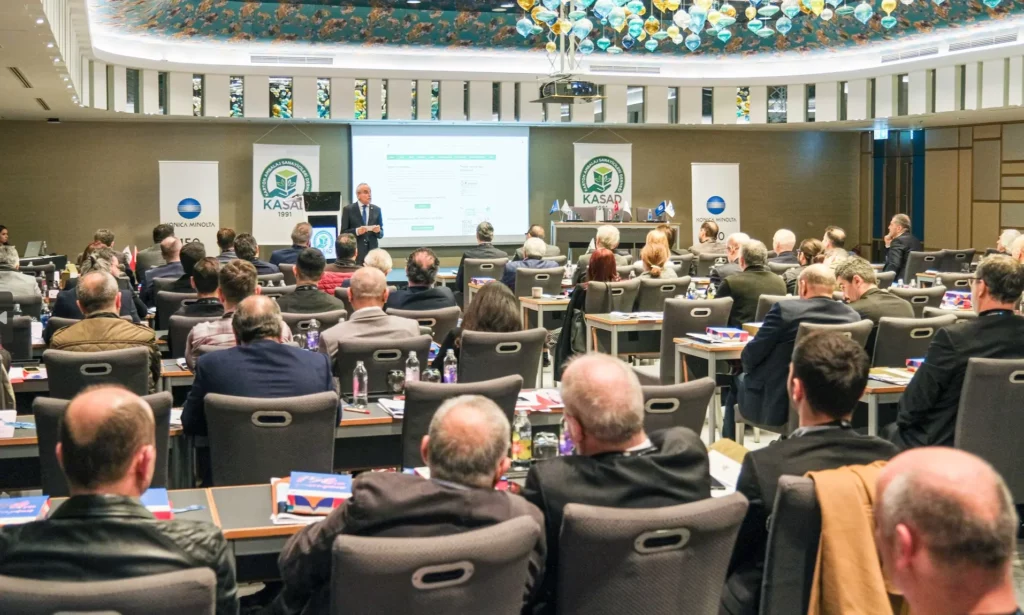 After an introduction byOrhan DoğanDirector of Konica Minolta Turkey, Hidotoshi OmoKonica-Minolta Europe's President shared his views with the industry participants before giving the floor to Victor AbergelVice President of MGI Digital Technology.
Victor Abergel detailed the disruptive innovation unveiled a year ago by MGI, with the world's very first Digital Printing and Finishing Plant 4.0, the AlphaJET.
The result of 15 years of development, the AlphaJET is an integrated production line, including printing and finishing of B1 (72x110cm) and B2 sheets, from 135g/m2 to 2mm thick, using 100% digital processes.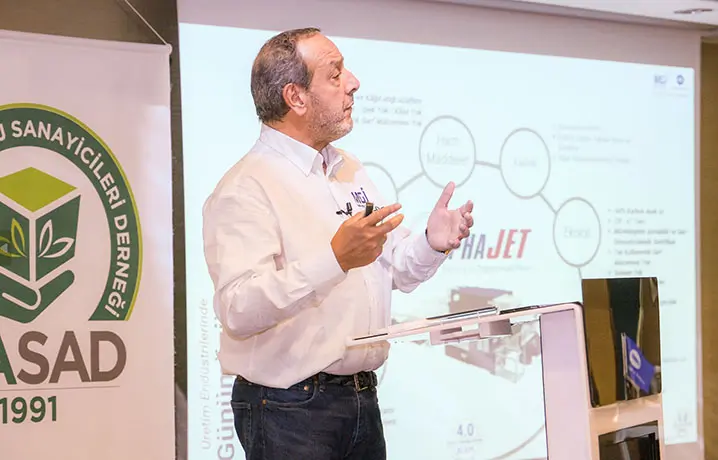 This 4.0 printing solution integrates in a single pass, four-color aqueous inkjet printing 1600 dpi, the application of a UV selective varnish 100% digital, flat or embossed, a protective OPV digital lamination and a hot foil stamping 100% digital flat or embossed.
The AlphaJET integrates into the production flow of printers, and unifies, in a single operation, a production cycle previously carried out on different machines, or even subcontracted. It thus makes it possible to eliminate the ruptures of process and intermediate times.
Developed with eco-responsibility in mind, it uses inks and varnishes that can be de-inked on certain substrates, and uses recyclable hot foil stamping!
Controlled by a simple and intuitive interface, replicated on any smartphone or tablet, the AlphaJET allows to realize in a single pass, complex packagings and packaging with high added value. A single wedging allows to obtain a sheet ready for finishing.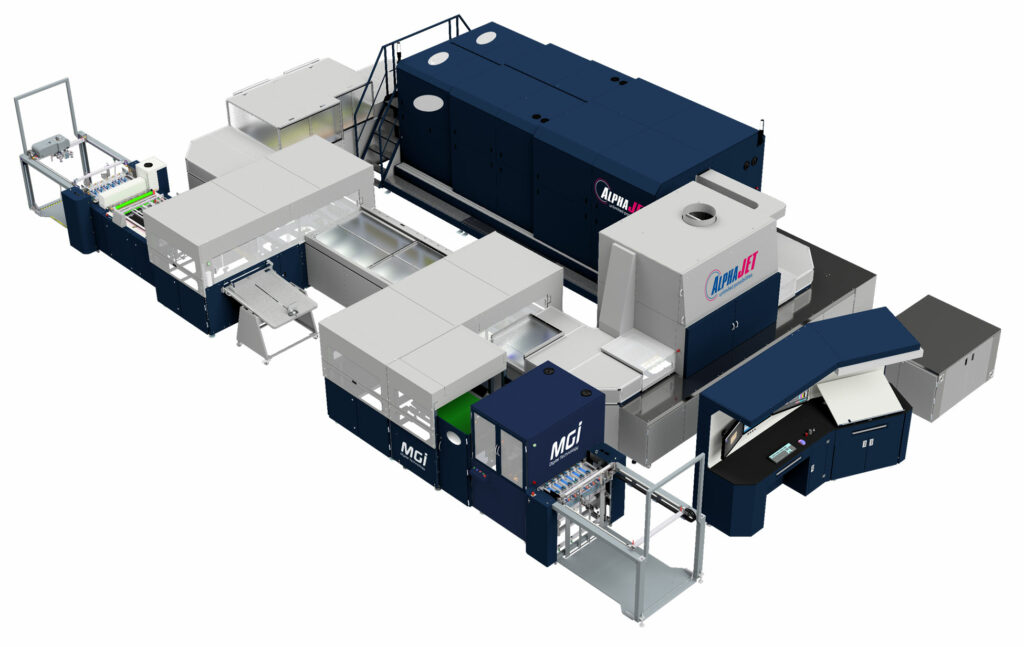 The 130 industrialists present showed great interest in the AlphaJET, which raised a lot of questions at the end of the presentation, the packaging samples presented having been unanimously approved in terms of quality and fineness of details, as well at the level of printing as of gilding and UV varnishing.